Extraire/Abîmer/Réparer
Palavras-chave:
colonização, decolonial
Resumo
"Extraire/Abîmer/Réparer", tel pourrait être le résumé de ce que nous vivons depuis que l'Europe a entrepris au 15ème siècle son projet de colonisation du monde. Peuples, animaux, plantes, rivières, mers, rien n'a échappé à son avidité et à sa volonté de domination. Extraire, jusqu'à leurs épuisements, la force de vie et l'énergie des corps noirs et racisés, extraire du ventre des femmes noires les vies à exploiter, extraire toutes les richesses du sol et du sous-sol, abîmer les corps, la terre, les rivières et les mers, les animaux et les plantes, tout renommer, voler, piller, violer, assécher, oblitérer, voilà le programme de l'esclavagisme, du colonialisme, de l'impérialisme et du capitalisme racial. Entendons-nous bien, avidité, mise en esclavage et domination ne naissent pas avec la colonisation européenne mais cette dernière fait de la violence systémique et structurelle le fondement même de son expansion et de sa survie. Ce qu'elle offre -– désirs et plaisirs de la consommation, satisfactions narcissiques et matérielles de la domination – repose sur l'exploitation et l'extermination. "De la colonisation à la civilisation, la distance est infinie" a écrit Aimé Césaire dans son grand pamphlet poético-politique Discours sur le colonialisme (Césaire 1989: 10). La douceur de vivre pour quelques un.e.s porte la marque du sang et du fer. Réparer les dommages, atrocités, brigandages, crimes, a été, et reste, au cœur des luttes pour qu'adviennent des sociétés post-racistes, post-capitalistes, post-impéralistes et dé-patriaracalisées, dans le but d'humaniser le monde.
Referências
BROWN, Wendy. 2006. Edgework: Critical essays on knowledge and politics. Princeton: Princeton University Press.
CÉSAIRE, Aimé. 1989. Discours sur le colonialisme. Paris: Présence africaine.
DAVIS, Angela. 2000. "The Color of Violence Against Women". Keynote address at the Color of Violence Conference in Santa Cruz. ColorLines, 3 (3).
DORLIN, Elsa. 2006. La matrice de la race. Généalogie sexuelle et coloniale de la Nation française. Paris: La Découverte.
GAUTIER, Ariette. 1985. "Sous L'esclavage, Le Patriarcat". Nouvelles Questions Féministes, 9(10): 9-33.
GOLDEN, Thema. 1994. Black Male. Representations of Masculinity in Contemporary American Art. NYC: Whitney Museum of American Art.
GOLDORACLE, QUEDLAGOLD, et GOLDEBOIS. 2019. Ni or, ni maître. Montagne d'or et consorts. France Métropolitaine: Les éditions du Couac.
ISMARD, Paulin. 2019. La cité et ses esclaves. Institution, fictions, expériences. Paris: Seuil.
JAMES, Joy; COSTA VARGAS, João. 2012. "Refusing Blakcness as Victimization: Trayvon Martin and the Black Cyborg". In: George Yancy et Janine Jones (eds.), Pursuing Trayvon: Historical Contexts and Contemporary Manifestations of Racial Dynamics. United Kingdom: Rowman & Littlefield.
JONES, Jacqueline. 2010. Labor of Love, Labor of Sorrow: Black Women, Work, and the Family, from Slavery to the Present. New York: Basic Books.
JONES-ROGERS, Stephanie E. 2019. They Were Her Property: White Women as Slave-Owners in the American South. New Haven, CT: Yale University Press.
LAZAR, Florence. 2019. Tu crois que la terre est chose morte. França, 70min.
LUGONES, María. 2019. "La colonialité du genre". Les cahiers du CEDREF, Centre d'enseignement, d'études et de recherches pour les études féministes, 23: 46-89.
MAYER, Nathalie. 2020. "La pollution de l'air est le fléau qui réduit le plus l'espérance de vie dans le monde". Futura Santé. Disponible en: https://www.futura-sciences.com/sante/actualites/vie-pollution-air-fleau-reduit-plus-esperance-vie-monde-63256/. Consulté le: 18/02/2022.
MBEMBE, Achille. 2020. Brutalisme. Paris: La Découverte.
MCKITTRICK, Katherine. 2015. On Being Human as Praxis. Duke: Duke University Press.
MIROWSKI, Philip. 2014. Never Let a Serious Crisis Go to Waste. How Neoliberalism Survived the Financial Meltdown. Londres: Verso.
MOORE, Jason. 2015. Endless Accumulation, Endless (Unpaid) Work?. Disponible en: http://theoccupiedtimes.org/?p=13766. Consulté le: 18/02/2022.
O'MALLEY, Gregory. 2014. Final Passages. The Intercolonial Slave Trade of British America, 1619-1807. Chapel Hill: University of North Carolina Press.
OUDIN-BASTIDE, Caroline. 2005. Travail, capitalisme et société esclavagiste. Guadeloupe, Martinique (XVII-XIXe siècle). Paris: La Découverte.
ROBINSON, Cedric J. [1983] 2000. Black Marxism. The Making of the Black Radical Tradition. 2. ed. Chapel Hill: The University of North Carolina Press.
ROBINSON, William I. 2020. "Beyond the Economic Chaos of Coronavirus Is a Global War Economy". Truthout. Disponible en: https://truthout.org/articles/beyond-the-economic-chaos-of-coronavirus-is-a-global-war-economy/. Consulté le: 18/02/2022.
SCHWARTZ, Bill. 2011. Memories of Empire, Volume I. The White Man's World. Oxford: Oxford University Press.
SCOTT, James C. 2019. Homo Domesticus. Une histoire profonde des premiers États. Paris: La Découverte.
SHARPE, Christina. 2016. In the Wake. On Blackness and Being. Duke: Duke University Press.
SPILLERS, Hortense. 1987. "Mama's Baby Papa's Maybe: An American Grammar Book". Diacritics, 17(2): 65-81.
SUBLETTE, Ned; SUBLETTE, Constance. 2015. The American Slave Coast. A History of the Slave-Breeding Industry. Chicago: Lawrence Hill Books.
VERGÈS, Françoise. 2017. Le ventre des femmes. Capitalisme, racialisation, féminisme. Paris: Albin Michel.
WHITE, Deborah Gray. [1985] 1999. Ar'n't I A Woman? Female Slaves in the Plantation South. 2. ed. New York: W. W. Norton.
YUSOFF, Kathryn. 2019. A Billion Black Anthropocenes or None. Minneapolis: University of Minnesota Press.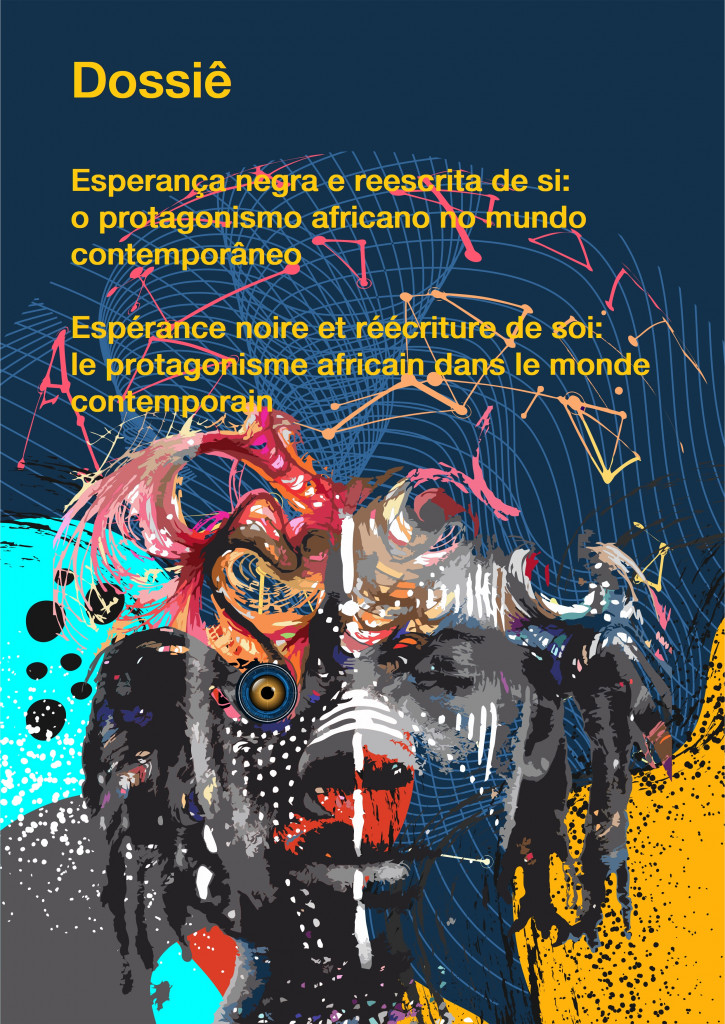 Downloads
Como Citar
Vergès, F. (2022). Extraire/Abîmer/Réparer. Revista De Antropologia Da UFSCar, 13(2), 30–47. https://doi.org/10.52426/rau.v13i2.381
Seção
Esperança negra e reescrita de si: protagonismo africano no mundo contemporâneo
Licença
Copyright (c) 2022 Revista de Antropologia da UFSCar
Este trabalho está licenciado sob uma licença
Creative Commons Attribution-ShareAlike 4.0 International License
.