Extrair/Danificar/Reparar
Palavras-chave:
extrativismo, capitalismo, racialização, feminização, lutas políticas
Resumo
Nesta contribuição se examina como a violência sistêmica inseparável da colonização capitalista e imperialista, operam sobre o corpo preto feminino, como na lógica do capitalismo racial, o corpo preto é "feminizado" e racializado a fim de extrair dele toda sua energia. Quanto a essa economia da exaustão, trata-se especificamente da extração do corpo das mulheres pretas de uma força de trabalho, da afecção, do prazer sexual, da vida e do gozo perverso que sua dominação traz ao feminismo racista e à supremacia branca. Considerando elementos da história escravista moderna e de lutas contemporâneas, defende-se que o processo de racialização é fundamental para o poder estatal e o capitalismo. Defendendo a importância para as(os) oprimidas(os) de imaginar um futuro pós-violento, conclui-se pela necessidade de alimentar a amizade, a solidariedade, o amor revolucionário para combater a violência sistêmica e estrutural que é indispensável, inseparável do capitalismo racial.
Referências
BROWN, Wendy. 2006. Edgework: Critical essays on knowledge and politics. Princeton: Princeton University Press.
CESAIRE, Aimé. 1989. Discours sur le colonialisme. Paris: Présence africaine.
DAVIS, Angela. 2000. "The Color of Violence Against Women". Keynote address at the Color of Violence Conference in Santa Cruz. ColorLines, 3 (3).
DORLIN, Elsa. 2006. La matrice de la race. Généalogie sexuelle et coloniale de la Nation française. Paris: La Découverte.
GAUTIER, Ariette. 1985. "Sous L'esclavage, Le Patriarcat". Nouvelles Questions Féministes, 9(10): 9–33.
GOLDEN, Thema. 1994. Black Male. Representations of Masculinity in Contemporary American Art. NYC: Whitney Museum of American Art.
GOLDORACLE, QUEDLAGOLD, et GOLDEBOIS. 2019. Ni or, ni maître. Montagne d'or et consorts. France Métropolitaine: Les éditions du Couac.
ISMARD, Paulin. 2019. La cité et ses esclaves. Institution, fictions, expériences. Paris: Seuil.
JAMES, Joy; COSTA VARGAS, João. 2012. "Refusing Blakcness as Victimization: Trayvon Martin and the Black Cyborg". In: George Yancy et Janine Jones (eds.), Pursuing Trayvon: Historical Contexts and Contemporary Manifestations of Racial Dynamics. United Kingdom: Rowman & Littlefield.
JONES, Jacqueline. 2010. Labor of Love, Labor of Sorrow: Black Women, Work, and the Family, from Slavery to the Present. New York: Basic Books.
JONES-ROGERS, Stephanie E. 2019. They Were Her Property: White Women as Slave-Owners in the American South. New Haven: Yale University Press.
LAZAR, Florence. 2019. Tu crois que la terre est chose morte. França, 70min.
LUGONES, María. 2019. "La colonialité du genre". Les cahiers du CEDREF, Centre d'enseignement, d'études et de recherches pour les études féministes, 23: 46-89.
MAYER, Nathalie. 2020. "La pollution de l'air est le fléau qui réduit le plus l'espérance de vie dans le monde". Futura Santé. Disponível em: https://www.futura-sciences.com/sante/actualites/vie-pollution-air-fleau-reduit-plus-esperance-vie-monde-63256/. Acesso em: 18/02/2022.
MBEMBE, Achille. Brutalisme. Paris: La Decouverte, 2020.
MCKITTRICK, Katherine. 2015. On Being Human as Praxis. Duke: Duke University Press.
MIROWSKI, Philip. 2014. Never Let a Serious Crisis Go to Waste. How Neoliberalism Survived the Financial Meltdown. Londres: Verso.
MOORE, Jason. 2015. Endless Accumulation, Endless (Unpaid) Work?. Disponível em:http://theoccupiedtimes.org/?p=13766. Acesso em: 18/02/2022.
O'MALLEY, Gregory. 2014. Final Passages. The Intercolonial Slave Trade of British America, 1619-1807. Chapel Hill: University of North Carolina Press.
OUDIN-BASTIDE, Caroline. 2005. Travail, capitalisme et société esclavagiste. Guadeloupe, Martinique (XVII-XIXe siècle). Paris: La Découverte.
ROBINSON, Cedric J. [1983] 2000. Black Marxism. The Making of the Black Radical Tradition. 2 ed. Chapel Hill: The University of North Carolina Press.
ROBINSON, William I. 2020. "Beyond the Economic Chaos of Coronavirus Is a Global War Economy", Truthout. Disponível em: https://truthout.org/articles/beyond-the-economic-chaos-of-coronavirus-is-a-global-war-economy/. Acesso em: 18/02/2022.
SCHWARTZ, Bill. 2011. Memories of Empire, Volume I. The White Man's World. Oxford: Oxford University Press.
SCOTT, James C. 2019. Homo Domesticus. Une histoire profonde des premiers États. Paris: La Découverte.
SHARPE, Christina. 2016. In the Wake. On Blackness and Being. Durham: Duke University Press.
SPILLERS, Hortense. 1987. "Mama's Baby Papa's Maybe: An American Grammar Book". Diacritics, 17(2): 65-81.
SUBLETTE, Ned; SUBLETTE, Constance. 2015. The American Slave Coast. A History of the Slave-Breeding Industry. Chicago: Lawrence Hill Books.
VERGÈS, Françoise. 2017. Le ventre des femmes. Capitalisme, racialisation, féminisme. Paris: Albin Michel.
WHITE, Deborah Gray. [1985] 1999. Ar'n't I A Woman? Female Slaves in the Plantation South. 2. ed. New York: W.W. Norton.
YUSOFF, Kathryn. 2019. A Billion Black Anthropocenes or None. Minneapolis: University of Minnesota Press.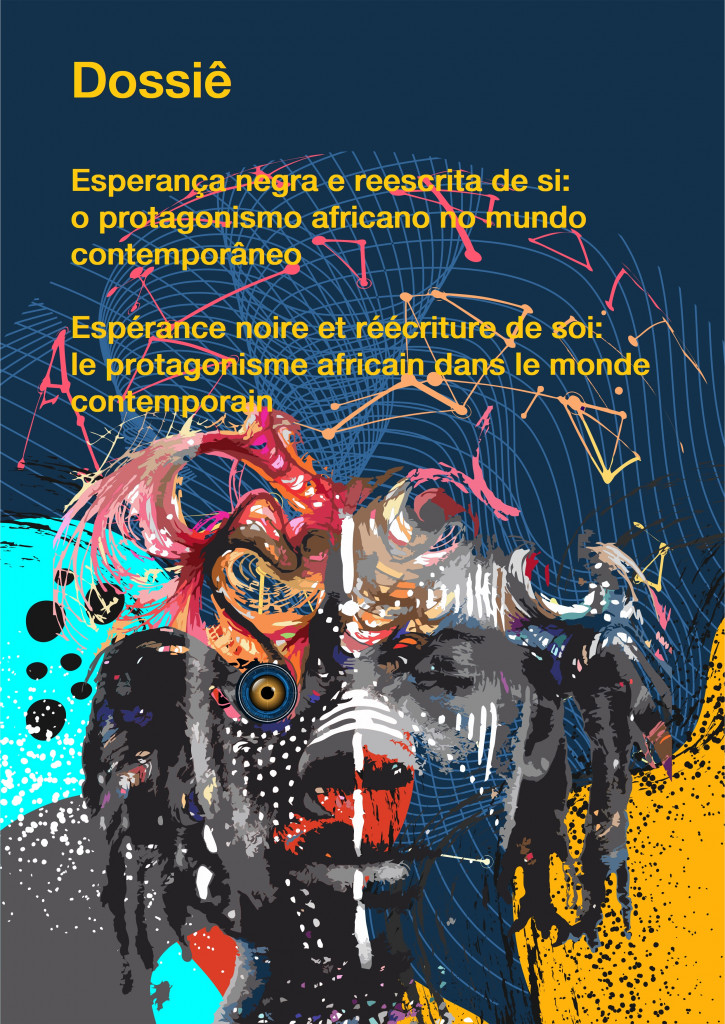 Downloads
Como Citar
Vergès, F., Antunes, G. S. de A., & Costa, A. C. de O. (2022). Extrair/Danificar/Reparar. Revista De Antropologia Da UFSCar, 13(2), 137–154. https://doi.org/10.52426/rau.v13i2.391
Licença
Copyright (c) 2022 Revista de Antropologia da UFSCar
Este trabalho está licenciado sob uma licença
Creative Commons Attribution-ShareAlike 4.0 International License
.